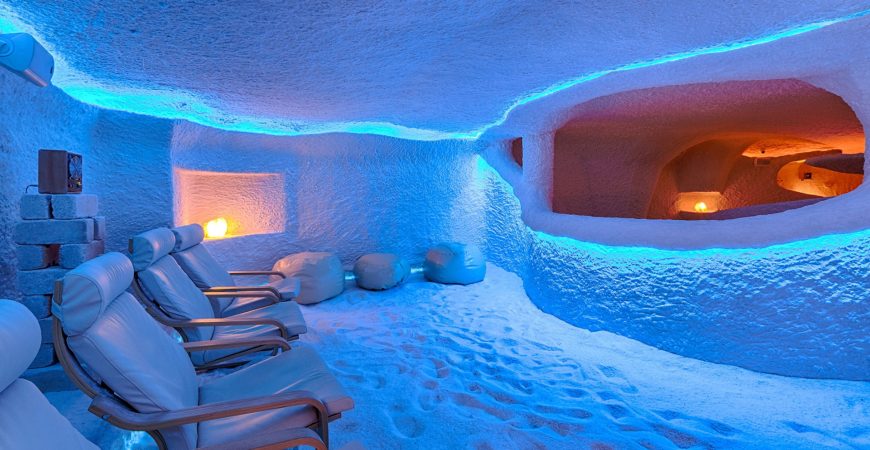 Raised

֏1,555,000

Goal

֏1,555,000
Halotherapy is a treatment technique based on breathing procedures in an artificially created climate of salt caves.
Session in the salt cabin is considered one of the best, safe and effective methods of strengthening immune system of children. The content of magnesium, calcium, sodium and bromine ions in the inhaled air in the salt room purifies the respiratory organs, bronchi and lungs off germs and bacteria, completely replacing the effect of spa therapy with sea air. Oxygen-enriched blood under the influence of salt vapor calms the nervous system of the child. After several sessions of halotherapy the condition of children suffering from a runny nose, wheezing and cough improves significantly, which considerably speeds up the healing process without use of medications.
Modern salt cabins are not only an alternative preventive treatment method, but also a source of well-being and good mood.
The effectiveness of the procedures, according to various expert estimates, reaches 80-90%, while the method is absolutely safe and has no side effects. It goes well with other physio-therapeutic procedures and has a wide scope, especially for diseases connected with the respiratory apparatus and nervous system.
It is difficult to convey our enthusiasm, because this project made it possible for 120 children with hearing impairment to increase immune system, improve health, well-being and mood using a specially recreated environment.
The aim of the project
To improve immune system and overall health of children of the center. To provide a relaxing, calming effect, help overcome the state of chronic fatigue.
What has been done
Our foundation assisted the finalization of the important and necessary project aimed at creating a 'Salt Cave', which was launched by the chain of salt caves initiated by Salzgrotte and the Armenian Charity Runners Team.
The walls of the cave-shaped room are covered with salt, and equipped with a salt ionization apparatus, decorative furnishings, light, heated floor, a TV and video cameras.
Share